ESM Enterprises, Inc.
Looking for a specific item or just browsing for ideas?
ESM Enterprises is your source for Promotional Products and Business Gifts. Our extensive range of products will ensure you find something to suit your needs.
Put our knowledge about branded marketing to work for you!
With high quality promotional products, fast delivery times, and prices to fit any budget, we will provide customized, relevant recommendations for you. Simply take a look around or contact us now and we'll do the shopping for you!
Featured Item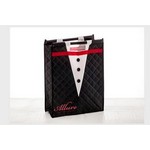 The Tuxedo Bag - 8"x10"
Luxury Quilted Bag -The Tuxedo is an impressive and unique themed bag that will transform your wedding celebration decor enhance your tuxedo party ambiance or create an upscale business conference and...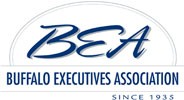 "The objectives of the Buffalo Executives Association shall be to institute and maintain a method of exchanging and interchanging business information among its members; to create and encourage cooperation, business efficiency and service to its members; to bring its members in touch with business opportunities; and to promote a better acquaintance and closer association among its members."